ENJOY: AN EVENT SPACE
2018
OVERVIEW
Partnered with digital agency Grow to brand and design ENJOY: a dynamic pop-up space that serves as Grow employees' common space, as well as a rotating venue that hosts handpicked chefs, artists, and entrepreneurs. In order to accomodate different event types and sizes, the space was outfitted with custom fixtures that can flex and transform—and are neutral enough to host a variety of visiting brands.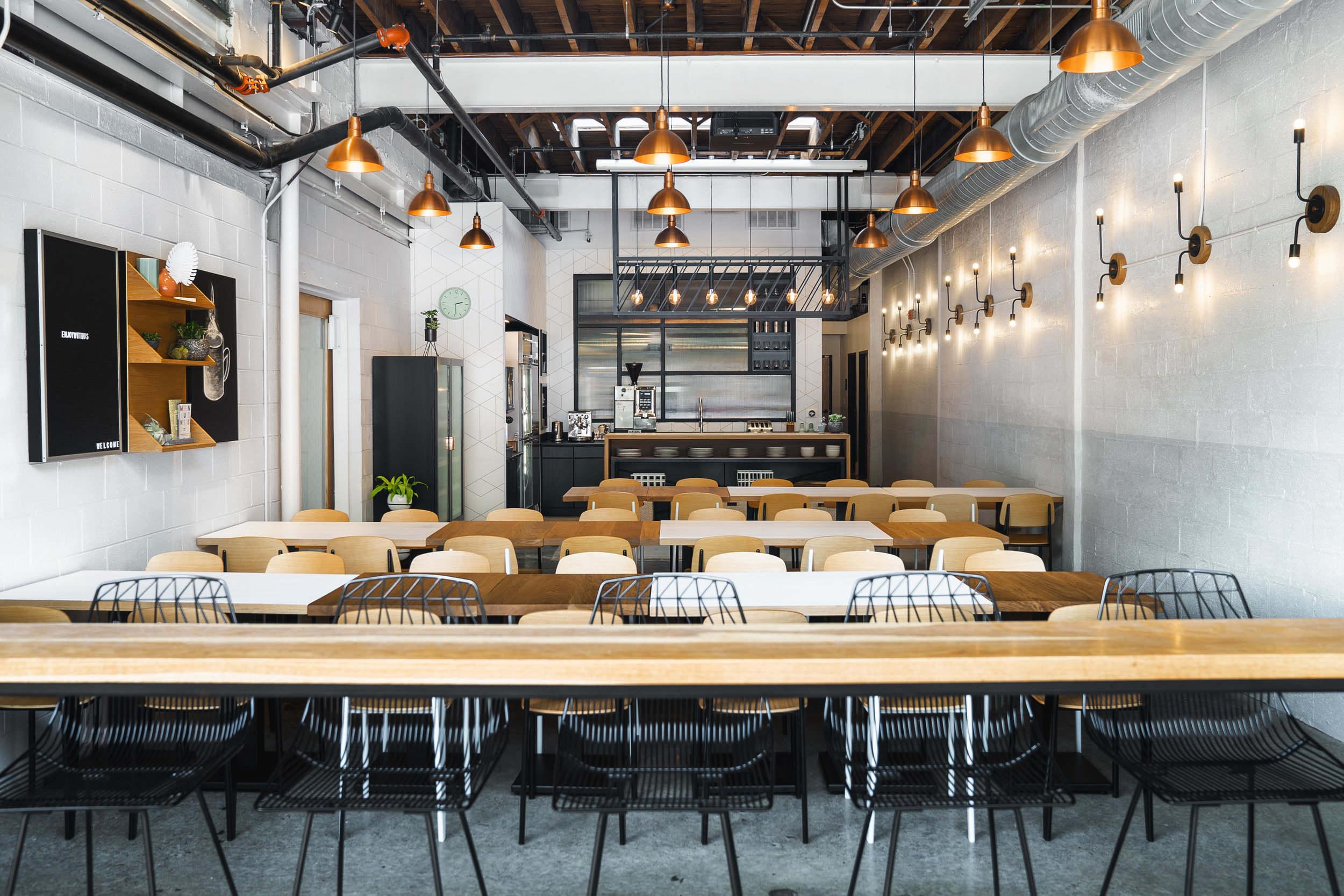 ENJOY: is a 501(c)(3), with a mission to raise funds for local, culturally-focused charities through unique creative experiences. It's also a space that serves as Grow's employee flex space. To be able to host a constant rotation of guests and usages, the space and brand had to be flexible, modular, and streamlined. The existing Grow office space had an industrial feel and we pulled some of that aesthetic into the ENJOY: space through industrial lighting details and metallic finishes that combine with the more contemporary finishings to create a final product that's uniquely its own, but still compliments Grow's brand.
WET BAR TRANSFORMS INTO DISPLAY COUNTER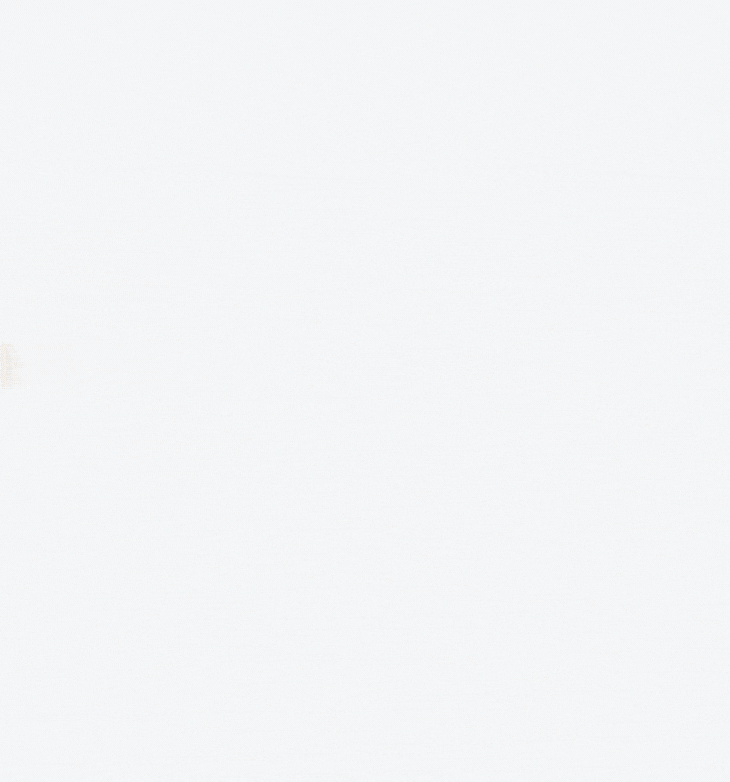 MENU BOARDS THAT TURN INTO PRODUCT DISPLAY
"ENJOY: is purpose-built to host a broad range of creative ideas, with 1,500 sq. ft. of thoughtful design, a full commercial kitchen, and media capabilities. Every aspect of the space is dynamic – from menu boards that turn into product displays to a wet bar that transforms into a display counter. A retractable garage door allows concepts to face the street or offer open-air experiences. Even the exterior signage is purpose-built to announce new concepts as they arrive."

- Drew Ungvarsky, Founder + Executive Creative Director of Grow
PROCESS
Christina and I worked together to outfit the space with a modular bar system, a custom signage system with over 12 different configurations, a custom rolling pantry unit I designed, and a custom pattern for ENJOY: we designed especially for them (which is etched into the sliding door and the painted CNC paneling in the kitchenette). I also designed the custom metal light fixture over the bar, fabricated by Metal Concepts, which ended up being one of my favorite parts of the space.
BUILD OUT

︎ Architect: Robyn Thomas Architecture
︎ General Contractor: Space Makers
︎ Millwork + Cabinetry: M&C Custom Cabinets
︎ Custom chandelier: Metal Concepts
︎ Custom tables, bar tops, wall sconces: Goold Furniture & Design






Designer: Kasha Killingsworth
AD: Christina Kern
CD: Drew Ungvarsky
Photography: Campfire & Co.
Animations: Grow
---
FILE UNDER IDENTITY, INTERIOR DESIGN, WAYFINDING, CUSTOM FIXTURES